Installations by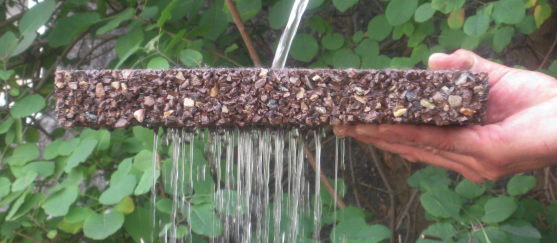 A permeable paving material that is highly porous, flexible and tough. Made in the USA from recycled rubber, it is the number one pour-in-place paving material for your home or business.
Porous Pave is a rubber, or rubber and stone mix, held together by an engineered binder. The substance can easily be installed in places which need added drainage, or if you are looking for a new green alternative to generic paving materials. It is so versatile, it can even be placed on top of existing areas made of different substances (e.g. wood, asphalt, concrete). Maintenance is simple, if it is needed at all, and Porous Pave can be customized to fit your specific needs.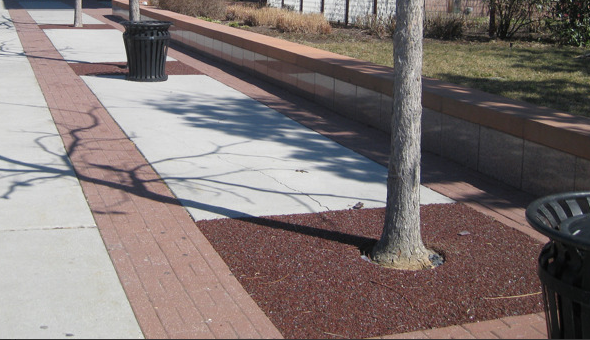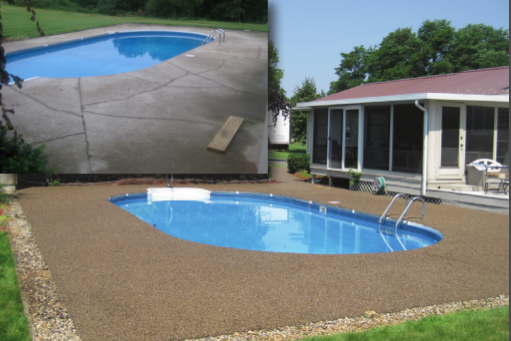 Garden My Home is always looking to provide environmentally conscience products and services. Porous Pave fits into this criteria, and it is a great solution for your projects which also helps solve our planets waste rubber problems. We understand how important our limited earthly supply of topsoil is, and Porous Pave installations are a good step in reducing soil erosion by letting storm water move into the earth naturally, instead of washing through municipal storm channels. This permeable rubber surface allows for rain water to naturally filter through the soil to replenish our aquifers. Talk about saving our most precious resources! We are very confident in this product, and we look forward to sharing it with you.
Installations

Parking Areas

Handicap Parking Pads

Traffic Islands and Median Strips

Loading Docks

Sidewalks and Walkways

Pathways, Cart Paths and Trails

Courtyards and Patios

Tree Surrounds

Creative Hardscapes

Water Features

Pool Decks
Options
Porous Pave XL: Durable blend of 50 percent recycled rubber chips and 50 percent kiln-dried aggregate, plus a hard binder for hard-wearing permeable pavement.
Porous Pave XLS: 100 percent recycled rubber chips with a softer binder for more impact-absorbing permeable surfaces.
Porous Pave XLB: 50-50 rubber-rock blend mixed with a binder selected for golf course bunker liner applications.
Solid Colors

Mixed Colors

Getting Started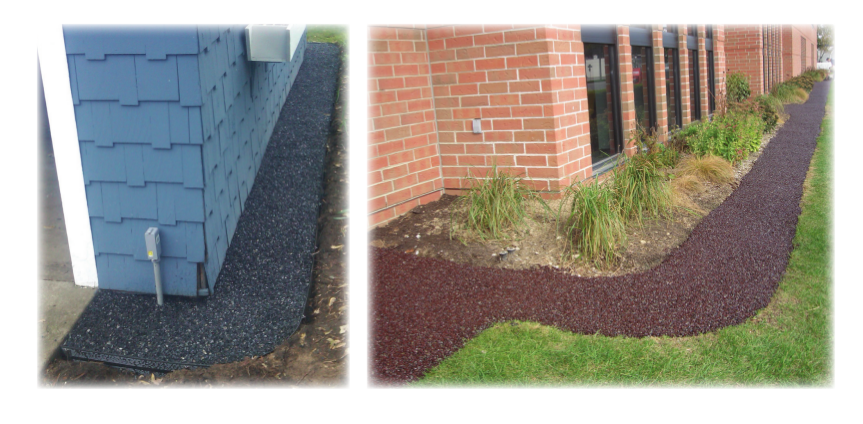 Call us, or leave us a message on our contact page so that we can get in contact with you to discuss if Porous Pave is the perfect application for your project. We will then schedule a time to come out to your new project area and prepare your estimate.

We have an assesment fee of $145.00 to create estimates and discuss possible solutions.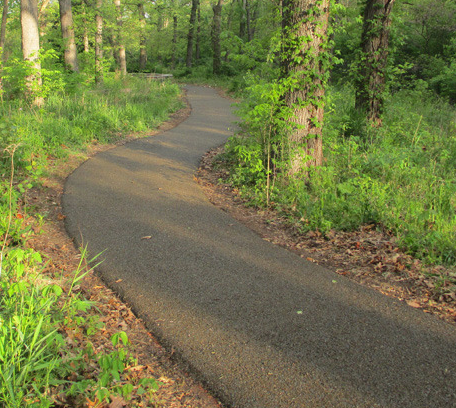 Check out the Porous Pave website: Click Here
Garden My Home installs Porous Pave commercially and residentially in and around DuPage County:
Wheaton, Winfield, Warrenville, West Chicago, St. Charles, Geneva, Carol Stream, Glen Ellyn, Batavia, etc...
St. Charles Porous Pave driveway cleanup.
Aurora, Batavia, Bloomingdale, Campton Hills, Carol Stream, Elgin, Geneva, Glen Ellyn, Glendale Heights, Hanover Park, Lisle, Naperville, North Aurora, Schaumburg, St. Charles, Warrenville, Wayne, Wheaton, Winfield, West Chicago