Dormant Pruning Service
Don't know what to do with your overgrown trees and shrubs?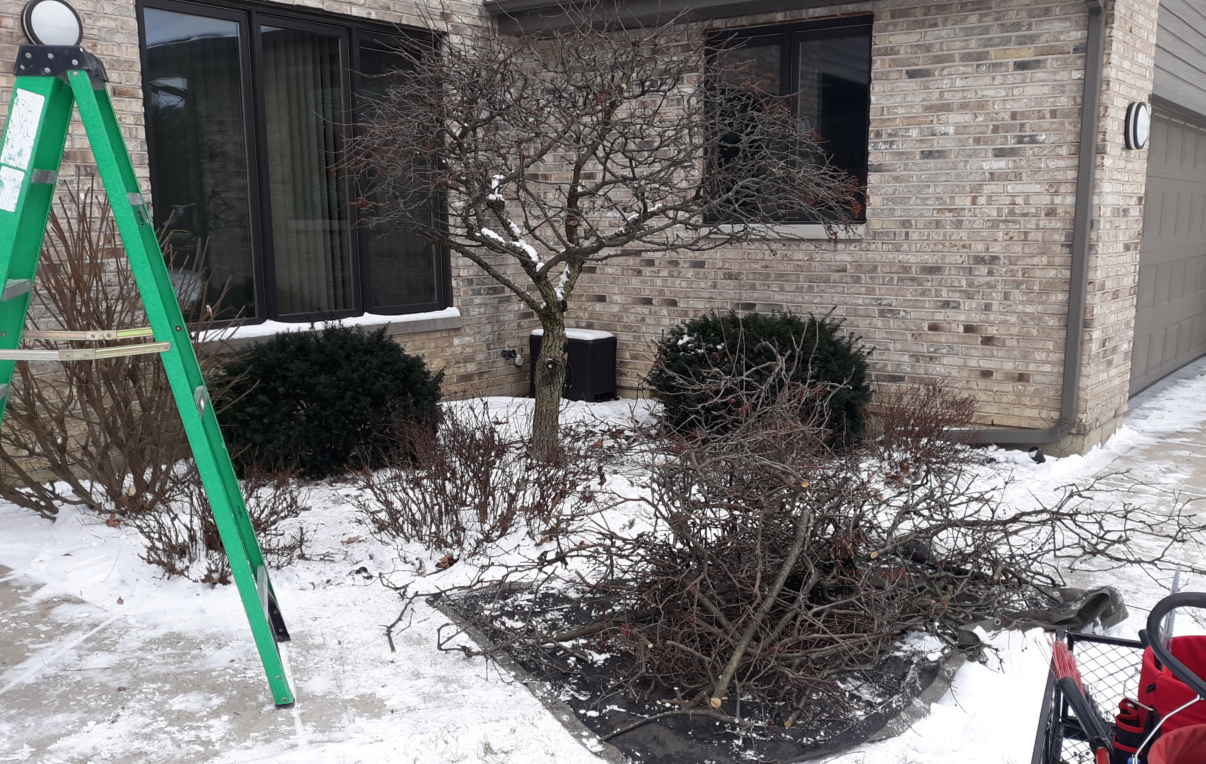 Dormant pruning is the safe approach to working with your shrubs and small trees that have grown too big, or have been sheared for too many years. When the time comes to do drastic pruning on a plant, or rejuvenation pruning (where we remove more than a third of the plant), it is the safest time to do this when the plant has gone dormant. We can help you determine the best and safest route to take, to manage the plants in your landscape.

Aurora, Batavia, Bloomingdale, Campton Hills, Carol Stream, Elgin, Geneva, Glen Ellyn, Glendale Heights, Hanover Park, Lisle, Naperville, North Aurora, Schaumburg, St. Charles, Warrenville, Wayne, Wheaton, Winfield, West Chicago