Installations by

Envirolok is an easy-to-use, strong, long-term solution for stormwater management and erosion control. Even a small Envirolok installation can serve as a natural sanctuary for songbirds and butterflies, bringing them right to your doorstep. When we pair the product with native plants which grow through the mesh, we create a strong earth friendly solution for your erosion problems.
Installations range from:
-Rain Garden Reinforcement
-Landscape Erosion Control
-Swale and Culvert Reinforcement
-Intricate Garden Designs
-Supporting Steep Slopes
For larger and more complex slopes, the system is easily compatible with a variety of reinforcement techniques that will tie the system to existing soils, and create shear strength for the most challenging of sites. Site drainage and adequate strength are the keys to a successful solution.
We have an assesment fee of $145.00 to create estimates and discuss possible solutions.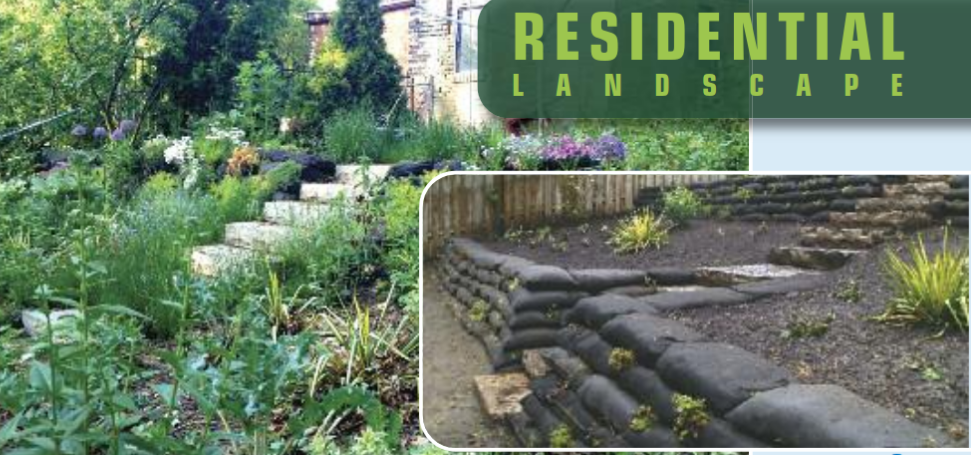 Aurora, Batavia, Bloomingdale, Campton Hills, Carol Stream, Elgin, Geneva, Glen Ellyn, Glendale Heights, Hanover Park, Lisle, Naperville, North Aurora, Schaumburg, St. Charles, Warrenville, Wayne, Wheaton, Winfield, West Chicago